​God of guidance,
When we feel like we have come to a dead end in our lives, when the roadway stops and there is no longer a clear path leading the way. When there seems to be no options left and we are left feeling defeated or lost, guide us Great Guider. Guide our hearts, our minds and our decisions. Show us the course You will pave, not with hard unyielding asphalt but rather with Your everlasting love.
In Christ's name we pray,
Amen.

Powered by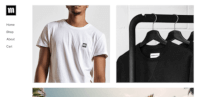 Create your own unique website with customizable templates.